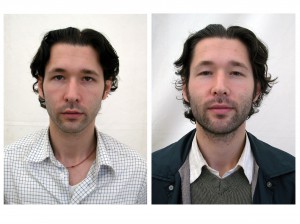 Photographer Peter Seidler shares his work with a group of meditation practitioners on a month-long retreat:
I set up the "Before and After" project to explore the observable effects on practitioners after long periods of intense meditation practice. The question is: what are the observable changes after a period of intense practice?
More information & photos from the experiment are available at the Shambhala Times website.